Post by Dancing Puffball on Aug 5, 2019 11:45:10 GMT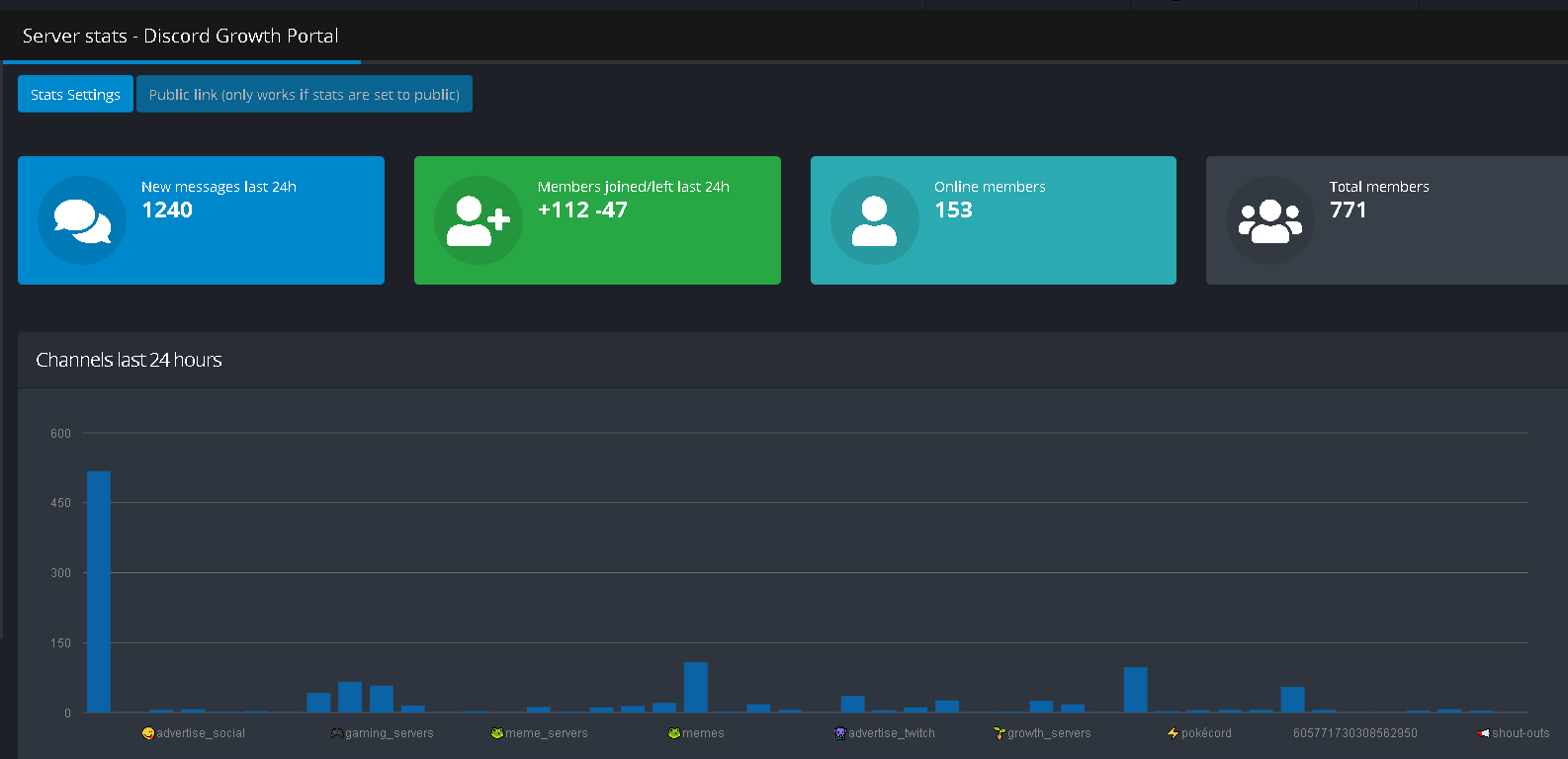 Our server has been growing at an alarmingly quick rate, typically by about 100 members every 2 days (with 750 now), but where exactly are all of these users coming from?! Here I will present you guys with a bar graph, which displays our entire tracking results over the past 17 days (when we first started growing), so that you know where our users are coming from. Keep in mind, that there are some very important notes to consider while viewing the chart, which I will post below the bar graph. These notes are important because they explain how many of these results are dynamic and liable to increase gradually as time passes, and by that I'm mainly referring to newer premium purchases.

But without further ado, here's our first chart! Anything premium will be labeled in the notes!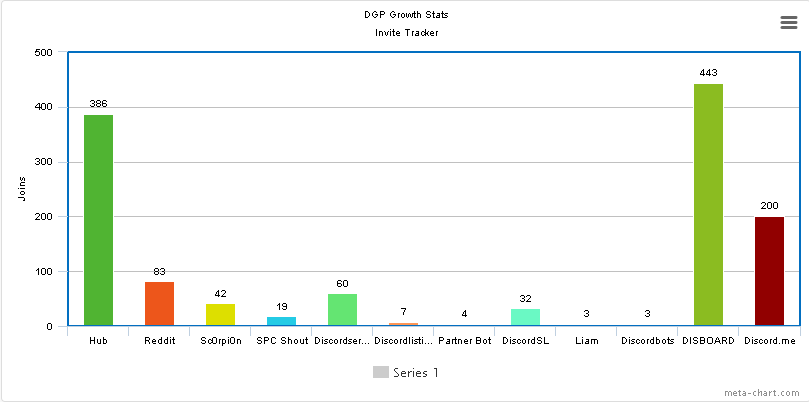 Hub:
This refers to servers like ours, you know. Growth servers. These numbers come mainly from posting in advertising channels, partnerships, and occasional rep4reps.
Reddit:
This refers to r/discordservers, which we've been using since the beginning of the server.
Sc0rpi0n:
This refers to invites that are a part of Sc0rpi0n's advertising hub server alliance. To join, you must own a qualified server and message Sc0rpi0n.
SPC Shoutout:
This refers to a paid shoutout at SPC. The shoutout happened a couple days ago so this number will likely grow a bit further.
Discordservers.me (Premium):
Had almost since the beginning of the server, still has like 10 days of premium time remaining.
Discordlisting.me (Premium):
We've only been using premium on this site for like 3 days, otherwise we'd have far more joins.
Partner Bot:
It's... partner bot. Hey it works sometimes.
DiscordSL (Premium):
*Premium* We have had premium on this website for only a couple of days, which goes to show you how good this website is!
Liam (Premium):
*Premium* We have had Liam premium for like 3 days. It's actually pretty decent but it's still a bump bot so don't expect crazy numbers.
Discordbots/servers:
Not much to say here. This website doesn't use bumping, so users have to find you manually by searching key words.
DISBOARD:
DISBOARD tops literally everything because of its crazy SEO/traffic. There's really nothing that compares to DISBOARD tbh.
Discord.me (Platinum):
*Premium* Note that we have had platinum for 10 days, and these numbers are actually a guesstimate bc Discord.me showed up as "I can't figure out how _ joined" for some reason
.

Other Notes:
These do not include invites from people or platforms below 3 joins. It may also be helpful that I mention that I received 3 invites after posting our link in AYS' premium uncategorized server channel, but I didn't feel like including that because I wasn't sure how I'd word it. A few things to keep in mind are that these statistics will look a little bit different with time. The main change I expect is that recently purchased premiums will increase in join rate. Another thing to note is that these statistics aren't 100% accurate, more like 95% accurate. This is because in some cases a user will join multiple times through an invite, and there are other rare instances that can affect accuracy such as users inviting their friends through the same link (which they should receive credit for instead). These stats I'm using count total joins. I hope this has been interesting and helpful to you guys!