Post by zerinus on Aug 6, 2019 6:51:29 GMT
Hello!
As a Discord user who has helped quite a few servers in the past nearly 5 years, I've noticed that bots are something that can be a little overwhelming for some people. I can help with that! In this post I'm going to run down some of the bots that I think are most useful for server owners to be aware about. However, many of these are multipurpose bots and I can't go over every detail on commands as that would require a lot of time to do, so I will leave it to you to ask any questions in this post if you have any questions about certain bots. But I will cover what they do and why I think they are useful. So without further ado, I'll start with the bot I think that is the most important.
Dyno Bot
dyno.gg/
Dyno bot is one of the most essential bots that I can recommend due to the extensive amount of moderation capabilities and it's easy to understand online control panel. The control panel is easy to understand and does not require too much time to understand. The bot has features that include but are not limited to:
- Auto-moderation capabilities that include spam protection, Discord advertising protection, and a word blacklist
- Manual mod capabilities and use of warns and server mutes.
- Having a log channel that records server joins, leaves, message deletion and more.
- Other useful commands that could be used as shortcuts for server functions.
Dyno bot is one of the most useful multi-purpose bots because of it's functionalities that make moderating servers easier and more time efficient. I could go on a little bit more about what it has to offer but for time's sake, I'll leave it to possible questions in the thread.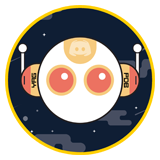 YAGPDB
yagpdb.xyz/
YAGPDB is a bot that allows you to create role menus for people to react to in order to claim self-assignable roles, which is important because self-assignable allow users to customize their identity on a server. I recommend this bot because it makes sense to allow people to display where they're from or what games they play through the roles they have. Self obtainable roles let people know who they are before they interact with each other, and YAGPDB is a tool that allows people to obtain and remove roles by themselves. It does include more features but this is the feature that makes stand out the most.
I will argue that YAGPDB is a little more confusing to use, especially for inexperienced users, but even though it is confusing, it isn't too much to understand after you learn how to create role menus. So for the sake of those of you who want to learn how to use this bot, Vanille has made a guide that walks through the feature to make role menus! You should go read it
here
if you want assistance with this bot.
Koya
www.koyamie.com/koyabot/
Koya is a bot that makes new users enter servers in a way that grabs more people's attention and it just looks good. It sends a message when someone joins that includes an image and a custom welcoming message. It is useful because it is an efficient way to point users to any important information that users need to look over prior to using your server. It's features are customize-able on it's website.
Invite Tracker
discordbots.org/bot/409875566800404480
I
nvite Tracker is a very important bot to have because it keeps track of where invites come from. This helps with defining where potential bots are coming from and helps confirm suspicions on where users are coming from. It makes raids a little more obvious as well when users are coming from one source. The best way to set this bot up is to make a channel made just for it.
Stat Bot
statbot.net/dashboard/399864099946889216
This bot is cool because it allows you to see stats about your server activity. It is useful for keeping track of server growth and improvement but also is great for data nerds.
Rythm Bot
rythmbot.co/
Any music bot is good for any server, as there are more options, but Rythm bot is a pretty strong choice. Music bots are useful for any server because it allows another way for users to interact with each other by allowing them to listen to music with each other on an assigned voice channel.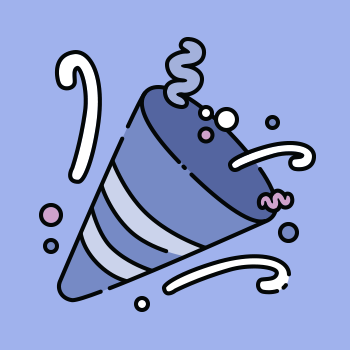 Giveaway Bot
giveawaybot.party/
This bot is good because it allows you to do giveaways in an easy way that allows everyone to participate. This is a bot I can't give too much of an opinion about because it is one that I have not used myself, but I do know that it can be very useful, especially on larger servers, so I do think it is important to have.
Other fun bots
There are many fun bots with utility features that users really like. Some people have favorites so I'm going to list a few that are more popular. Some of these have many useful functions as well that may overlap with other bots.
Tatsumaki - tatsumaki.xyz/

Mantaro - discordbots.org/bot/mantaro
Nadeko -
discordbots.org/bot/nadeko
NotSoBot -
notsobot.com/
There are other bots that are out there for different purposes, and there are more alternatives to consider. But these are bots that should definitely be considered if you are having trouble on deciding which bots to add because most of these bots have been used in one single user together and the server has been successful. There are always overlapping features with some bots and having a lot of bots on your server is okay as long as they are being used for a purpose.
I hope you found this information successful and I hope this helps narrow down what your options on what to choose on your server. Thank you for reading!!!